Welcome to Draw Anywhere

Online diagramming solutions for your everyday need.

What you can do?

Draw Flowcharts, Process diagrams, Organizational charts and more.
Login from anywhere and modify your diagram.
Share your diagram with others or link to your webpage.
Export your diagram as an image file (jpg, png etc).
No software to download. You just need a web browser with Flash player.


Sign up for a free 30-day trial account to create, modify and share your diagrams. [Give your website visitors, the ability to draw charts and diagrams.]
DrawAnywhere is for everyone!

Business
Education
Individual
Draw Anywhere offers the business user an online, always on, and everywhere accessible project and plan organization, scheduling, and presentation tool.
&nbsp
Store and Organize your research and information, accessible anywhere with an Internet connection. Share your diagrams with others or by embed into an existing webpage or blog.
&nbsp
You can create diagrams for you individual needs. Draw any flowchart or process diagrams or just a webpage layout. With the look and feel of any desktop application you will find it easy to use, yet versatile.
&nbsp

DrawAnywhere Advantage

Draw, modify and share flowcharts and other diagrams easily. This online solution has the power and look & feel of a desktop application.

It runs entirely on the web, and thus it is an always-on-access-anywhere solution.

It meets all your diagramming needs without having to install, maintain and purchase expensive software.
---
---
Study The Quran - Word for word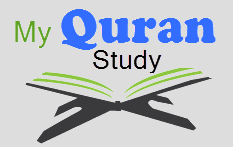 The Noble Quran
The Qur'an is a revelation from Allah (The God), the Almighty. Allah has revealed many books to His prophets and messengers, and Quran is the last and the final book from Allah. Other books that were revealed by Allah are Torah (to Moses), Injeel (New Testament to Jesus), Zaboor (Pslams to David) etc. But these books are not in their original form any more. People have added or deleted or modified many texts in these books. Quran is the only book that is preserved until today as it was revealed to Muhammad (peace be upon him) 1400 years ago. Quran is the most important book in a Muslim's life. We, Muslims, seek guidance and answers to our problems from Quran and another collection of books called Hadith.
We, Muslims, recite from the Quran (in Arabic) during our daily prayers. Quran (the Arabic version) is the speech of Allah.
With this website, you can study the Quran word for word. This site helps you memorize the meaning of each word in The Quran, and word by word online Quran learning is made easy, all praises are due to Allah. You can highlight or underline words and track your progress, insha'Allah. Registration is
FREE
.
Sign Up here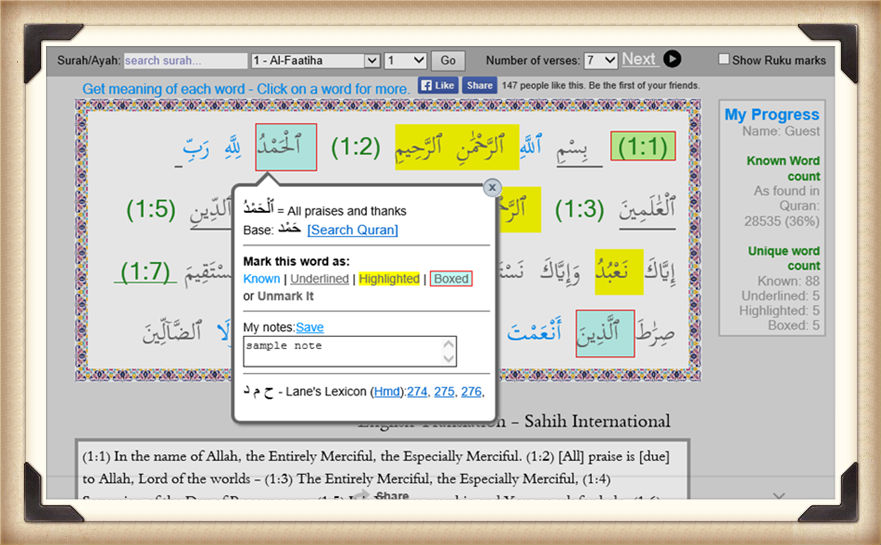 ---